Athlete Activism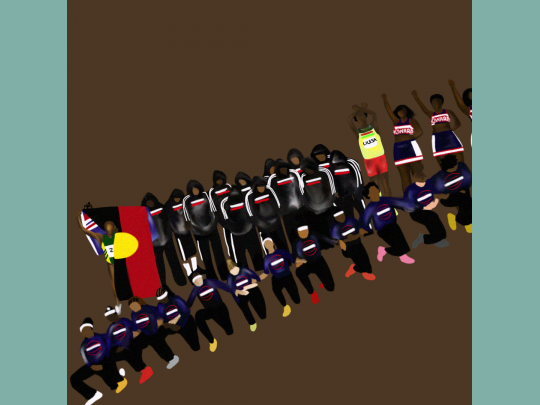 Athlete Activism
featuring:
Cathy Freeman (carrying Aboriginal flag @ Olympics to celebrate heritage and
culture.)
Indiana Fever, the entire team kneeling to bring awareness to social injustice.
Miami Heat players wearing their hoodies up in rememberance of Trayvon Martin.
Faiyesa Lilesa holding the sign of the Oromo protest to bring awareness to the mistreatment and systemic oppression of the Oromo people by the Ethiopian government.
Howard University Cheerleaders kneeled during game in accordance with Colin K's protest and did the Black power salute.
2018