Pax in Terra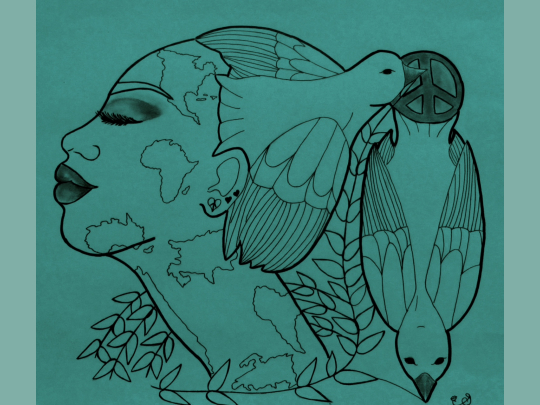 The Latin phrase for Peace on Earth. This werkk includes a few conventional symbols for peace. Tell me the ones that stand out to you or any symbols you think evoke peace.
Peace on Earth does seem like a difficult task because when global conflicts or violence that is bigger than myself arises, I sometimes feel powerless. But the collective is made up of the individual. And the individual choices whether they be major or minor ones, are always within my reach. The outer will reflect the inner. How do you go about striving for peace, within yourself for instance?
"As we go, so goes the world, for the world is us. The revolution that will save the world is ultimately a personal one"-Marianne Williamson.
Medium: Watercolor paper with ink markers and water color pencils, digital background color
Year: 2013