Yhi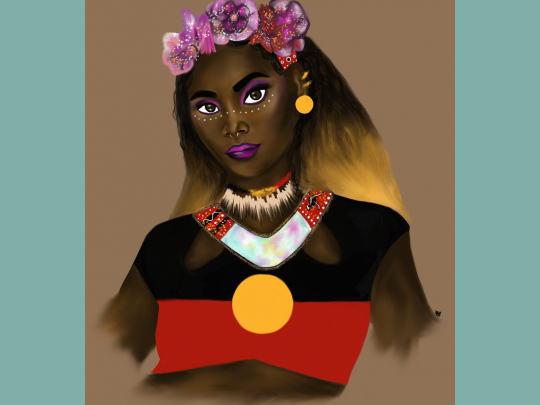 The Goddess Next Door: Yhi
Yhi is an Aboriginal sun Goddess and creator deity of the Karraur tribe in Australia. Her legends and stories are celebrated in "The Dreaming" cosmology.
Yhi's archetype includes: Illumination, Creation, Warmth, Light, and Dance.
Special attributes + symbolism in painting:
-Aboriginal flag as shirt, Australian opal boomerang necklace
-Aboriginal face painting and dots
About Essence
Werkk that utilizes background space (shades of brown), minimal lines with intricate details, and texture to capture what I believe is the essence of the subject being depicted. I'm excited to build upon & explore this new style of werkk!