Pele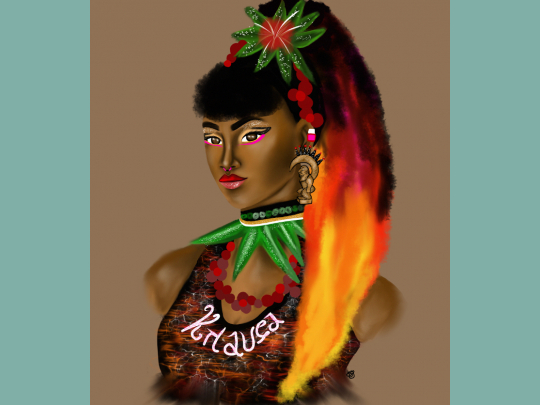 In Hawai'ian mythology, Madame Pele is the goddess of volcanoes and fire. Her archetype includes: Dynamism, Passion, Creation, Destruction, & Tenacity.
Special attributes:
-ōhi' a Lehua tree, 'ōhelo berries
-red items, Halema' uma'u crater
About Essence
Werkk that utilizes background space (shades of brown), minimal lines with intricate details, and texture to capture what I believe is the essence of the subject being depicted. I'm excited to build upon & explore this new style of werkk!